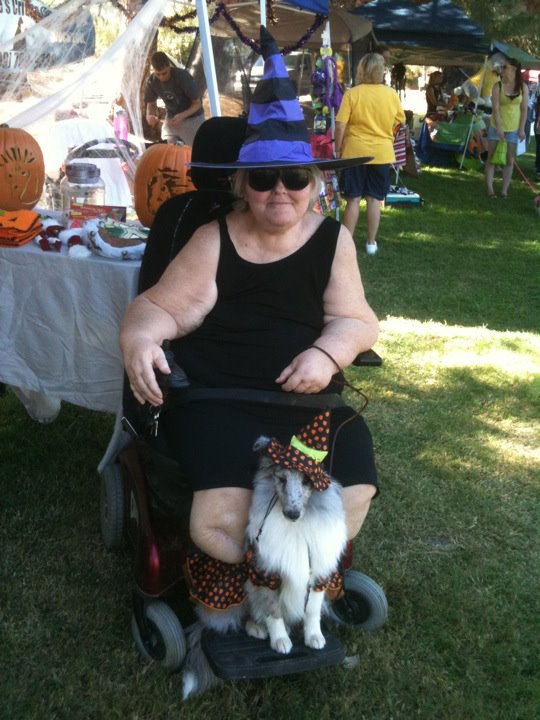 4/20/1949 - 5/4/2012
I can't believe it's been a year since, I lost my best friend.. my mother Pam.
To say it has been tough is an understatement!
I'm not really sure how life is supposed to go on with such a loss.
For the meantime, we (the dogs and I) are taking time off
from our activities and will just enjoy each others company.
Sadly, her loving service dog "Madchen" made the trip to be with her in April.
It was like losing a piece of my mom again.
Serena
Recap of 2014
"Tru" Shantels Troubadour added his AX, MXJ to his long list of titles.
"Wynt" Hidden Valley Firestorm added OAJ to his name
"Tequila" became Canadian Champion Shantels Tequila Town
We are located North East of Los Angeles in the San Bernardino foot hills. Our dogs are family members and house dogs first, show dogs second. When we do breed, each litter is carefully planned, as we aim for the "total" Sheltie. All our breeding stock must be sound in both structure and temperament. We believe strongly in quality not quantity. All puppies are guaranteed, and our companion puppies are sold on limited reg. with spay/neuter contracts. All of our breeding stock is cleared of hip dysplasia through radiologic examination and certification of an OFA rating of Good or Excellent by the OFA. Their eyes have been certified clear of congenital defects by CERF. They have also been tested clear of abnormalities such as Thyroid Imbalance, and vWD.